A Guide To Perfect Kratom Cookies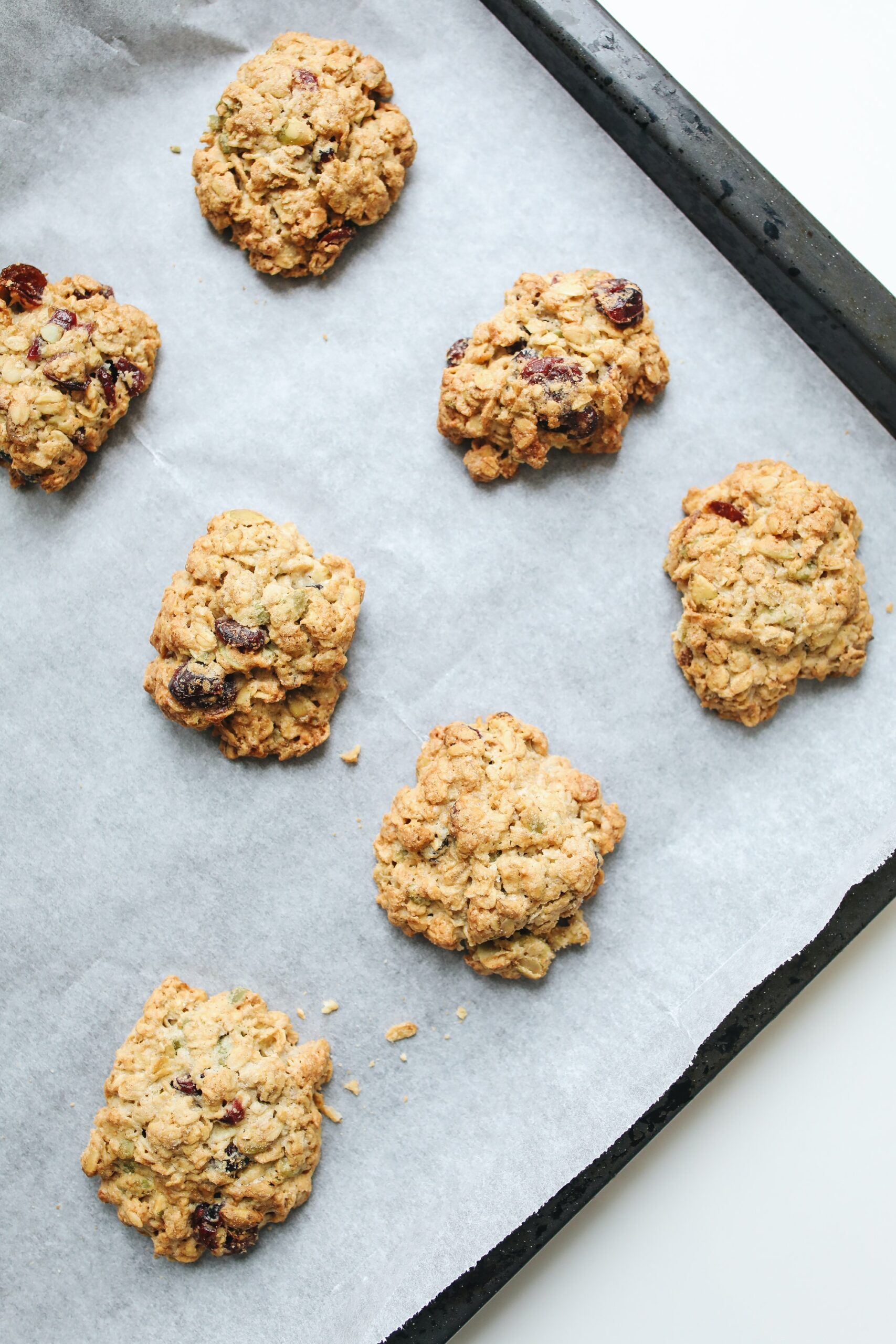 Kratom cookies are officially a thing and we are loving all the great recipe ideas coming from the community. From ginseng-infused cookies to maple syrup-packed versions, there are various ways to add this exciting herbaceous plant to your dessert. Putting the botanical in food is one of they ways to make it taste great which, despite its benefits, is the main reason why people can't consume the plant. Now it's time to put your apron on, grab your favorite Kratom powder, and get baking!
Why Make Kratom Cookies?
The plant is used in cooking for all kinds of reasons. Across Southeast Asia, Mitragyna Speciosa has been used as an herbal remedy for centuries. Many consumers of the botanical swear by the plant's ability to boost their mood, relive stress, and help reduce muscle pain.
Tahini Kratom Cookies
Tahini is packed with lots of nutrients making these cookies not only a delicious treat, but a healthier alternative to packaged cookies. These cookies are easy to make and taste amazing!
Ingredients
Instructions
Mix butter or oil and sugar in a bowl using a mixer. Once incorporated, gradually add Tahini.
Mix dry ingredients into a separate, large bowl. Add the previous mixture and mix well.
Place the mixture in the fridge and preheat your oven to 350 degrees. Be sure to line a baking sheet with paper while your mix cools and oven heats.
Remove the Kratom cookie dough from the fridge and form small dough balls using a spoon or cookie scoop.
Place the cookies on the baking sheet and bake for about 20 minutes or until fully baked.
Vegan Peanut Butter & Kratom Cookies
Vegan cookies are a delicious alternative to traditional cookies and they're still just as chewy and tasty as many original recipes! Peanut butter cookies are a delicious protein packed treat full of healthy fats. Adding kratom powder to the mix just takes these already amazing cookies to the next level!
Ingredients
Instructions
In a large bowl, add sugar, peanut butter, sugar, almond (or oat) milk, and vanilla extract and mix until fully incorporated.
Add the desired Kratom powder and blend into the mixture. The mixture may be thick therefore folding small amounts of the powder at a time may be needed.
Preheat your oven to 350 degrees.
Place balls of cookie dough onto a baking sheet using a spoon or cookie scooper.
Bake for roughly 15 minutes or until fully baked.
Kratom Sugar Cookies
Everyone loves a good sugar cookie. You know what would make sugar cookies even better? If they had kratom! Here's our favorite kratom sugar cookie recipe.
Ingredients
Instructions
Preheat your oven to 350°F (175°C) and line a baking sheet with parchment paper.
In a large mixing bowl, cream together the butter and sugar until light and fluffy.
Beat in the eggs one at a time, followed by the vanilla extract.
In a separate bowl, whisk together the flour, baking powder, salt, and kratom powder.
Gradually add the dry ingredients to the wet ingredients and mix until a dough forms.
Roll the dough into small balls and place them on the prepared baking sheet. Flatten the balls slightly with the palm of your hand.
Bake the cookies for 10-12 minutes, or until they are lightly golden around the edges.
Allow the cookies to cool on the baking sheet for a few minutes, then transfer them to a wire rack to cool completely.
Serve and enjoy your kratom sugar cookies!
Chocolate Chip Kratom Cookies
Last but most certainly not least is our favorite chocolate chip cookie recipe. Chocolate chip cookies are a staple amongst desserts and with added Kratom, they turn into a chewy, sweet, delicious, and relaxing treat!
Ingredients
Instructions
In a large bowl, add both sugars, melted butter, and salt. Mix well then add egg and vanilla extract. Continue to mix until fully incorporated.
Add flour and baking soda and mix. If you prefer clumpy cookies, don't mix too much. If you prefer soft and chewy, mix a little longer.
Add the Kratom powder and chocolate chips. Mix/fold them into the mixture to make dough.
Place the cookie dough in the refrigerator for about half an hour. While the dough is chilling, preheat the oven to 350 degrees.
Form cookie dough balls using a spoon or cookie scooper and place them on a baking sheet lined with parchment paper. Bake for about 17 minutes or until golden.
These are our favorite Kratom cookie recipes but there are hundreds of others out there. Kratom can easily turn any recipe into an awesome way to consume your daily dose of Kratom without the plant's original, awful flavor. We hope you enjoy!