5 of The Best Places To Buy Kratom in Shawnee Kansas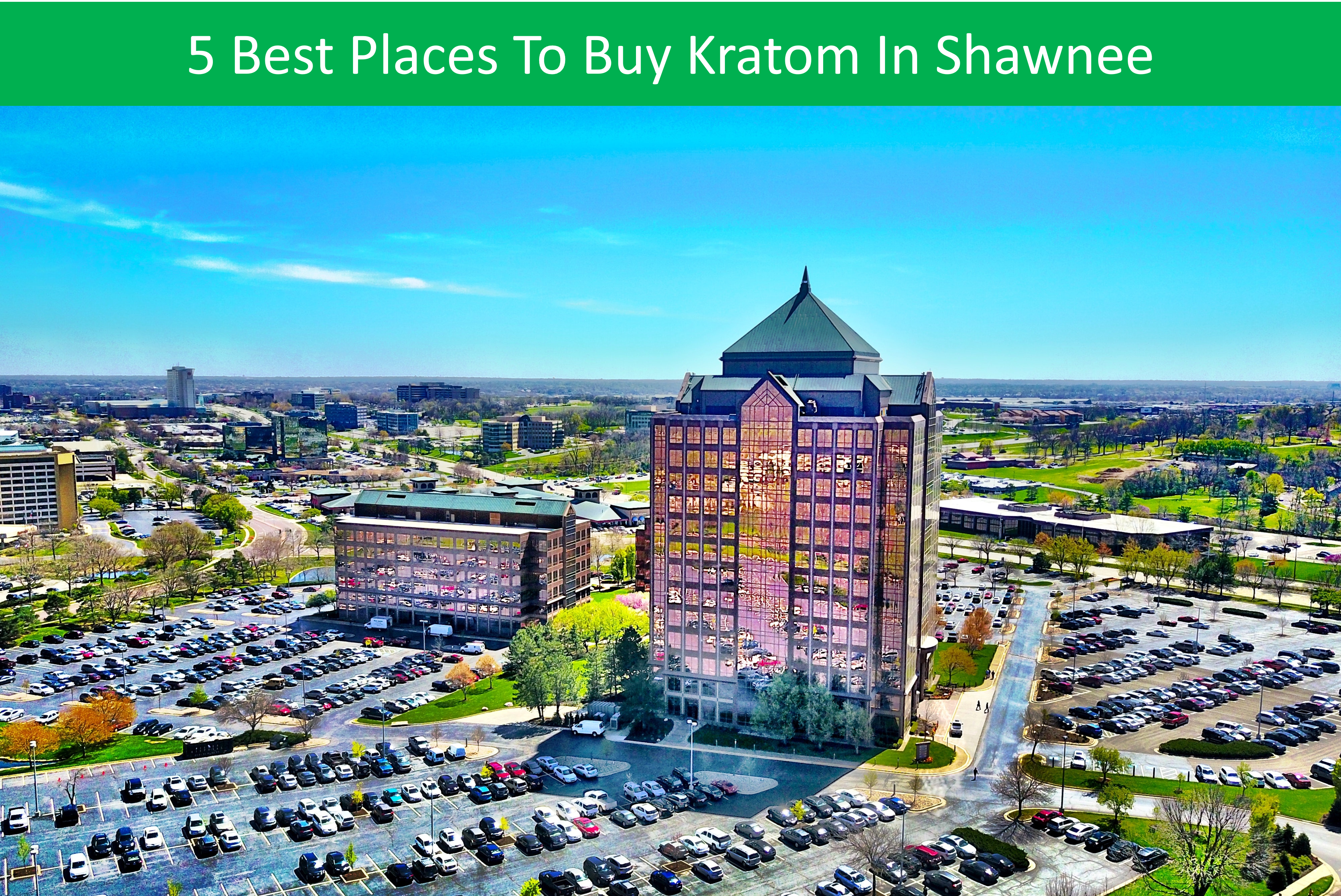 Shawnee is a wonderful city in Kansas, with a plethora of restaurants, shops and entertainment all off of the fantastic Shawnee Mission Parkway. You wouldn't think it, but Shawnee is the place to go when looking to buy kratom.
It's not always easy finding reputable places to buy kratom, but Shawnee has plenty of kratom shops. That's why we've created this guide of the 5 best places in Shawnee to buy kratom.
kratom shops in Shawnee
Kratom powder and other products are available at a variety of tobacco stores and vape shops across the Shawnee area. Here are our top choices for the best places to buy kratom in Shawnee that sell quality products and have great reviews.
1. Royal Smokes
Address: 7729 Quivira Rd, Shawnee, KS 66216
Google Rating: 4.8
Royal Smokes is a smoke shop that is located in the heart of Shawnee. With some of the friendliest staff, it's one of the best kratom buying experiences you could have. They sell everything from kratom to CDB and smoking/vaping accessories. Swing on by to get your kratom needs filled!
2. Vape Attic
Address: 10960 W 74th Terrace, Shawnee, KS 66203
Google Rating: 4.9
Vape Attic is a locally owned, family run smoke shop here in Shawnee! There's no better place to meet your kratom needs. With their knowledgeable staff, you'll have no trouble finding exactly what you need. From kratom to THC, local art and vape juice, Vape Attic is the shop for you!
3. Vapor World Shawnee
Address: 15941 W 65th St, Shawnee, KS 66217
Google Rating: 4.6
Looking for a great place to buy kratom in Shawnee? Vapor World Shawnee is the place for you! Come to lounge while you browse their large selection. From vape mods to kratom, they have everything you need.
4. KC Vape & Smoke Shop
Address: 10501 Shawnee Mission Parkway, Shawnee, KS 66203
Google Rating: 5.0
When it comes to buying kratom, it's no easier than from KC Vape & Smoke shop in Shawnee. It's your one stop shop for kratom, hookah, tobacco, cbd and more. From their owner to their management and employees, you'll find no better experience for buying kratom in Shawnee. They're there to help you in any way and provide the best service possible.
5. CBD American Shaman-Shawnee
Address: 22354 W 66th St, Shawnee, KS 66226
Google Rating: 5.0
Known all over the country, American Shaman is the place to go when buying kratom. They're experts in all things wellness, kratom and CBD. With their wide selection of various ultra-concentrated terpene rich hemp oil and other products, you'll find everything that you need.
Is kratom legal in Shawnee?
Kratom is currently legal in the Shawnee area and Kansas as a whole. The state is currently reviewing the Kratom Consumer Protection Act to further protect and regulate and protect consumers.
Buying Kratom Online
While there are a ton of options to buy kratom in Shawnee, there are numerous online options as well. You might even save money shopping directly with these vendors on their websites. Another benefit to shopping online over physical stores is quality. Some stores might carry brands that aren't pure or American Kratom Association certified. To skip the line, buy high quality kratom online!
What is kratom?
Kratom is a plant native to Southeast Asia that has been used for many years for its potential medicinal properties. It has been used as a traditional medicine to relieve pain, improve mood, and increase energy. Some people also use it as a dietary supplement or to treat addiction to opioids.
One of the potential benefits of kratom is that it may help to relieve pain. Kratom contains compounds called alkaloids, which are believed to interact with the brain to produce a pain-relieving effect. In addition, some people believe that kratom can help to reduce inflammation, which may also help to relieve pain.
Another potential benefit of kratom is that it may have mood-boosting effects. Some people report that kratom helps to improve their mood and reduce feelings of anxiety or depression. This may be due to the presence of compounds in kratom that are thought to have a positive effect on the brain's opioid receptors, which play a role in regulating mood.
Check out our other articles to find the best places to buy Kratom in Naples and other locations!