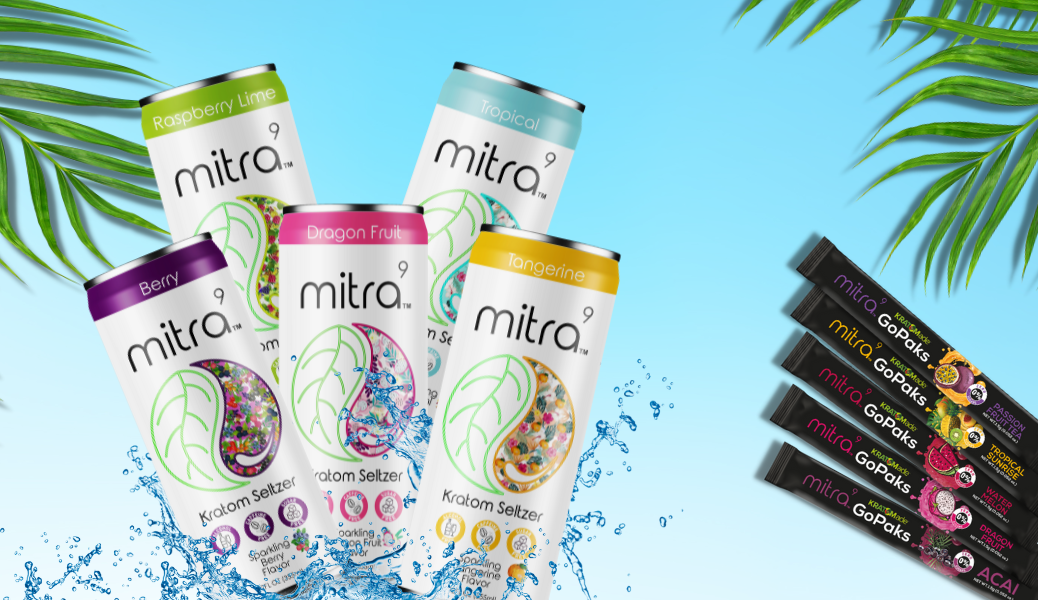 There are all kinds of great kratom products in the market today, but which ones are best? At Talk Kratom, we've started publishing kratom reviews so you can cut through the noise and find amazing products easier.
For our first kratom review, we'll be reviewing Mitra-9's products. Mitra-9 Kratom products incorporate good flavor and good high quality products. The company has two kratom product options, Kratom Seltzers, and GoPaks. With bold flavors, attractive packaging, and low calories, this product brings in a large group of people who discover a new love for kratom.
Mitra-9 Kratom Seltzers
Kratom seltzers include Berry, Dragon Fruit, Watermelon, Tangerine, and Raspberry Lime. These phenomenal tasting seltzers also leave you feeling happy, uplifted, and energized. Berry tastes like a sweet mix of the most delicious, fresh berries and takes you to the fresh morning feels. Dragon Fruit tastes like a crisp bite into the fruit itself. This drink instantly refreshes your thirst and makes you feel ready to go. Watermelon, one of the sweetest flavors, tastes like a fresh slice of watermelon gum. This flavor gives you all of the good vibes with its vibrant summer feel.
Tangerine, one of the newest of the group, tastes like sparkling juice. This refreshing drink awakens you and makes you feel alert and happy. Raspberry Lime takes your taste buds on a fruity adventure. Starting with the bitter, zesty taste of lime and ending with the sweet innocent taste of raspberry, this drink gives you a delicious taste and an even better feeling.
Seltzer Information:
Each seltzer contains 42mg of Mitragynine.
All kratom is lab tested and the results are posted on their website.
Seltzers are zero calorie and sugar free.
Seltzers are sucralose free
No artificial flavors
Gluten free
Vegan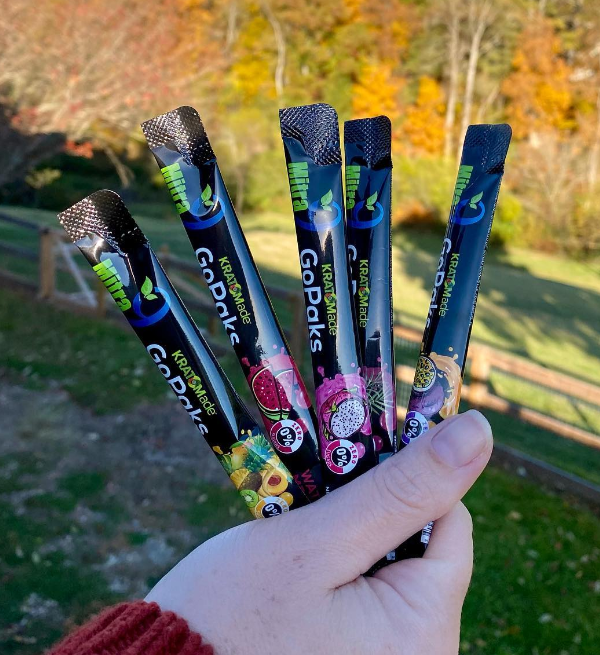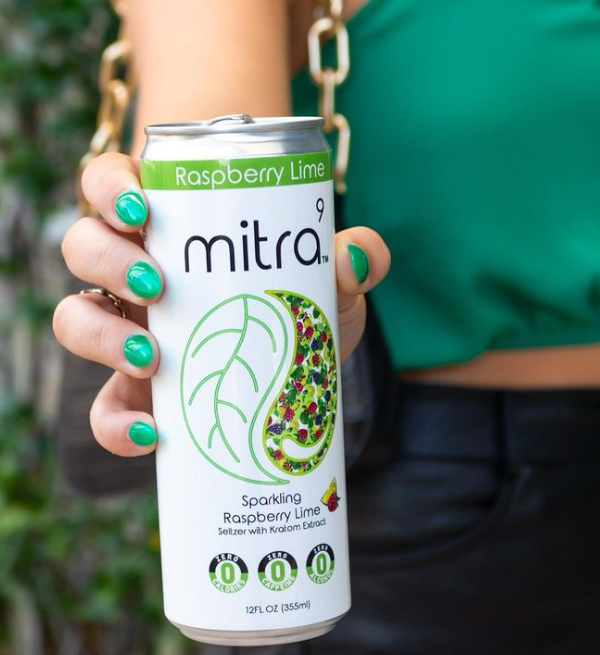 Mitra-9 Kratom GoPaks
If you're looking for a more on-the-go way to get your mitragynine fix without carrying powder or a seltzer, Mitra-9 has released single serving kratom extract sachets called GoPaks. These small, convenient, and flavorful powder packs allow you to keep Mitra-9 in the smallest places with you at all times. Simply open up a water bottle, pour in your pack of choice, mix and enjoy! GoPaks come in five unique flavors: Acai, Dragon Fruit, Passion Fruit, Tropical Sunrise, and Watermelon. GoPaks make a great alternative to other single use drink mixes because not only do they taste delicious, they also have kratom!
GoPak Information:
GoPaks contain 42mg of Mitragynine.
All kratom is lab tested and the results are posted on their website.
GoPaks are zero calorie and sugar free.
Product Availability
Mitra-9's products are sold in a variety of retailers nation wide. Fortunately for us kratom lovers, if they're not in your area yet, Mitra-9's online store makes it easy to purchase their products. They also have pretty quick shipping, it took us just under a week to get our orders.
Final Thoughts
Mitra-9's kratom products are a refreshing addition to the marketplace. In a world saturated with capsules, kratom shots, and capsules, they have come out with great products that are an easy-to-drink alternative. We really like their sleek branding and flavors. Most of all, both GoPaks and Seltzers make drinking kratom a much more enjoyable experience. Mitra-9 products are fit for all settings including study time, long days in the office, going out, and hosting the next party. With flavors this good, you're bound to fall in love with their products. Mitra-9's products are a 10/10 in our opinion and we're sure you'll feel the same.